CompWest Quarterly – June 2021
Agency of the Year

CompWest is proud to recognize Pacific Interstate Insurance Brokers (PIIB) as its 2020 Agency of the Year.
"Our entire CompWest team has developed a great partnership with Tiffany Bertolini and the PIIB team," said Steve Cooper, president of AF Group's Workers' Compensation Division. "Like CompWest, PIIB is clearly committed to its customers. They regularly offer ongoing feedback and valued insight into the individual needs of their clients and we are proud to work with them in offering world-class workers' compensation products and services that meet those needs. We look forward to a strong partnership for many years to come."
"We are honored and thrilled to be named CompWest Agency of the Year," said Tiffany Bertolini, president of PIIB. "Our success is only made possible by partnering with outstanding carriers like CompWest. We partnered three short years ago, and to be named Agency of the Year in 2020, of all years, is a testament to our partnership and CompWest's commitment to our organization. We look forward to a long-term, successful partnership."
Additionally, the territory of the year winners were Rancho Mesa in Southern California and United Valley Insurance Services in Northern California.
Congratulations to our award winners – we continue to be grateful for our partnership with you.
AF Group Workers' Compensation Division Agent Meeting
In April, we hosted our virtual AF Group Workers' Compensation Division Agent Meeting. The event featured a state of the business report, recent results and company updates, as well as remarks from AF Group President and CEO Lisa Corless, Workers' Compensation Division President Steve Cooper, Senior Vice President of Business Development Michelle McLane and Senior Vice President of Claims Rick Hobbs. If you were unable to attend, you can view the meeting here.
Superior Fraud Detection and Prevention
Our Investigative Services Unit works to uncover fact-based information and evidence to assist our Claims team in evaluating claims and making appropriate decisions. Our proprietary 'early detection' program leverages data and analytics to identify certain types of injuries and claims that may be candidates for early investigation. Quick identification and analysis of these claims enables claims decisions sooner than traditional manual workflows.
For more information, please review our Investigation Services Unit pitchbook.
Digalent
AF Group wants to help your agency compete in a rapidly evolving direct-to-consumer market by expanding your presence online.
Our Digital Acquisition program – Digalent – will provide your agency with a digital storefront where customers seeking workers' compensation coverage online can enter their business information.
Digalent is committed to putting technology in the hands of our independent agents to access and compete in the digital market for small commercial insurance without going direct. For more information, review our flyer and contact your BDC with any questions.
Grand Cayman Incentive Trip
We recently announced Grand Cayman as the location for our 2021 incentive trip, which will take place May 31 through June 5, 2022. This remarkable island, located in the Caribbean Sea, is the largest and most western of the three Cayman Islands. As our official trip video unveils, it's the perfect place for some fun in the sun!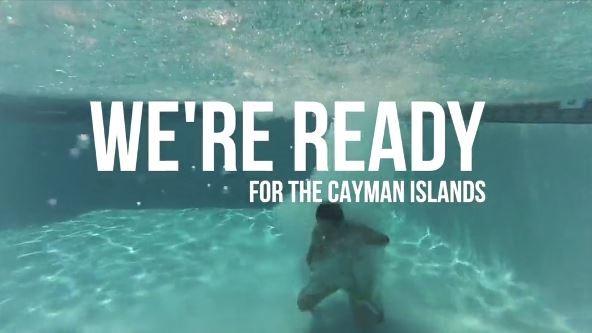 While in Grand Cayman, guests will enjoy the Kimpton Seafire Resort and Spa – the island's first-ever lifestyle resort nestled on the world-famous Seven Mile Beach.
The Kimpton Seafire Resort and Spa offers first-class luxury in an open-air layout that showcases immaculate pools, a myriad of water vistas, winding gardens that pave a path to clandestine sanctuaries and the stunning Caribbean Sea. End each evening with beachside cocktails while enjoying incredible views of the sunset which seems to set the ocean afire, hence the resort's name – Seafire. We hope you'll join us on this incredible trip.
Portal Adoption
Last summer, CompWest deployed new secure portals (excluding eLink) that offer improved tools and navigation. The enhancements were made to enrich and simplify the user experience. The portal will help your customers access the policy information they need, when they need it, 24-7. This helps us provide a premier customer experience to our agents, policyholders and injured workers.
Some of the portal features include:
Mobile-responsive design for tablets and phones
Easy-to-use Resource Library
Enhanced search capabilities
Customized Quick Links to other applications
Refreshed and clean look/feel
New portal for injured workers to help service their claims
Please encourage your CompWest policyholders to register for the portal to help them find important information and resources. You can also reach out to your business development consultant for more information on the portal.
To learn more about the enhanced portals, click here to access our eLearning page.
Claim Quick Step Guide
We do our best to help you ensure accidents don't happen. However, when they do, we'll be there to guide you. To gain a better understanding of the claim process and how we support you throughout it, access our claim quick step guide to walk you through the process:
LEAD with Comp – New Class Begins in July
Lead with Comp, our 12-month training and professional development program, will kick off virtually in July and conclude in June 2022. The program features monthly learning opportunities to help agency staff become leaders in workers' compensation and increase new business and sales opportunities. Further benefits include:
Become a LEADer in workers' compensation
Improve your workers' comp knowledge and set yourself apart from the competition
Provide a great learning opportunity for producers or account managers with less than five years of experience
Check out our digital brochure for more information and register today! Program costs are outlined in the registration form.
Team Accolades
We are excited to share some recent successes of our team members.
Stephanie Bustos, a new large accounts underwriter who was previously the business development consultant for the Orange County territory, was elected as the CompWest Business Development Professional of the Year. She has a solid work ethic and strong relationships with her coworkers and her agents, and truly embodies the CompWest culture.
Joe Castilone, loss control consultant, recently received his Associate Safety Professional (ASP) certification – a significant accomplishment in the field of loss control.
Jeraldine Hartson, senior business development consultant, was recently named the 2021 Regional Professional Underwriter of the Year by the International Association of Insurance Professionals (IAIP). She will now be considered for the overall International Award in June, . representing Region VII, which includes all local associations in Alaska, Arizona, British Columbia, California, Hawaii, Idaho, Montana, Nevada, Oregon, Washington and Utah.
Congratulations to Stephanie, Joe and Jeraldine!
New Marketing Materials
Throughout Q1, we added a few marketing materials that we're excited to share with you.
CompWest Difference flyer – an overview of CompWest services and our commitment to doing what it takes to bring injured workers back to their families, back to their jobs and back to life as usual.
Keep at Work video – a short clip on our Keep at Work program and the importance of creating a KAW/Return-to-Work program for your business.
Mix of Business flyer – our sole focus is on workers' compensation, with expertise in our core industry segments. By percentage of written premium, the following provides an overview of CompWest's overall mix of business.
Please be sure to visit our Resource Library for your CompWest marketing, loss control and claim material needs.
Quick Links