Roadway Safety & School Bus Rules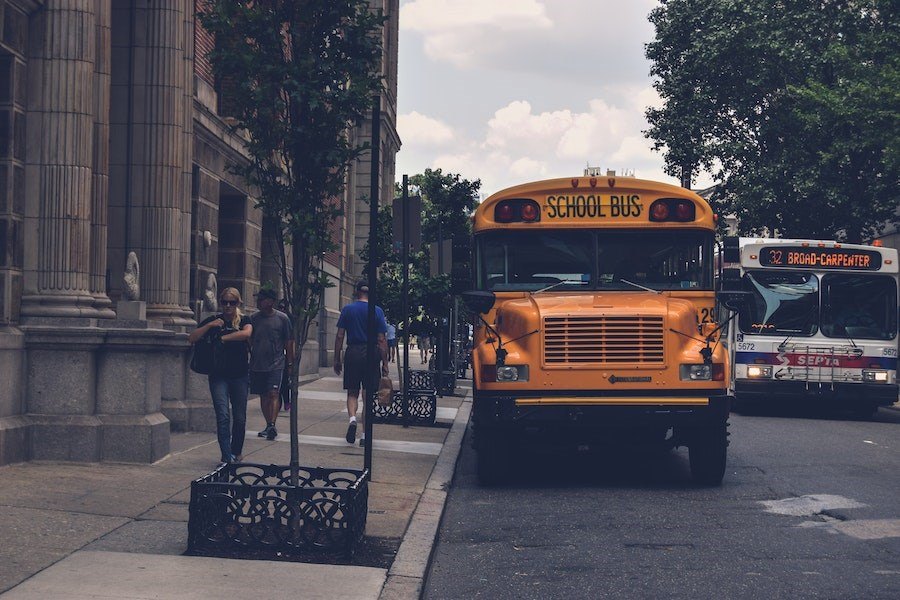 As a motorist, safety on the roadways is your responsibility. With the school year kicking off and buses back on the road, here are a few reminders to keep in mind:
It's illegal to pass a school bus that is stopped to load or unload children.
Flashing yellow lights alert motorists that buses are preparing to stop.
Red flashing lights and an extended stop sign indicate that traffic moving in both directions of an undivided roadway must come to a stop, and may not pass the bus for any reason until the stop sign is retracted.
When warning flashers are blinking in a school zone, vehicles must stop for pedestrians in crosswalks or at intersections.
Bus stops are typically dark in the morning, particularly during winter months. Therefore, keeping speeds down and watching for pedestrians is critical.
Buses make frequent stops — take extra caution when following a bus.
Safe driving habits will protect you, your passengers and other motorists, and pedestrians sharing the road. Always avoid distractions, keep your speed down and be patient.
For more safe driving tips and resources, visit our Resource Library.
Got two minutes?
Check out this short video on the dangers of distracted driving, including tips to remember next time you're behind the wheel. Watch Now >
Road Safety Resources
The NHTSA Road Safety resource page is easy to navigate and includes content on a variety of roadway safety topics — from vehicle theft prevention to pedestrian and bicycle safety, and so much more.   NHTSA Road Safety Resources>
Sepsis Awareness Month
Sepsis – the body's extreme response to an infection – is a serious health matter that can stem from any illness, including COVID-19, and can lead to a medical emergency. During September, the CDC encourages patients and healthcare professionals to share its Get Ahead of Sepsis resources to learn how to protect others from Sepsis.
Click here for more information> 
Share this resource:
---
URL coppied to clipboard.

Or send it directly to someone via our email form:
---