Home Office Ergonomics: Workstation Setup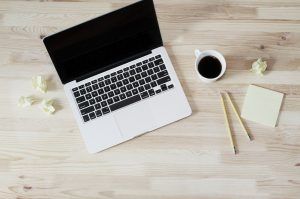 With millions of jobs exercising work from home availability, it's important to remember the ergonomic principles to improve the "fit" between the worker and the space. These tips toward a comfortable work space can help you feel your best while working at home – and the office too!
A practical approach to ergonomics considers the match between the person, the equipment they use, their work processes and the work environment. A person's capabilities, physical attributes and work habits must be recognized to improve ergonomic factors in the workplace.
Tips to keep in mind as you work from home:
Find adequate lighting. Ensure your space has both natural and artificial light sources. Make sure lighting is not shining directly on you or your monitor.
Improve your circulation. Set reminders to step away from your desk to stretch or take a short walk.
Minimize storage and clutter. Clutter around your work area is not just a distraction, but a trip and fall exposure too.
Get a full night of sleep. According to healthline.com, a good night's rest has been linked to improved productivity and concentration and improved immune function.
Make sure your workstation fits you. Assess your home office space to ensure that your work space meets your needs – especially when new furniture, equipment or tasks are introduced.
For additional information, check out our workstation setup checklist here, watch our desk ergonomics video demonstration or view our quick online learning tool on the topic.
Share this resource:
---
URL coppied to clipboard.

Or send it directly to someone via our email form:
---