Five Ways to Improve Ladder Safety This Month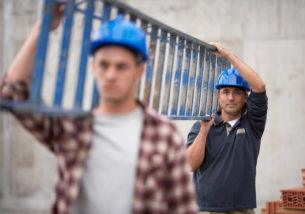 March 14, 2019
March is National Ladder Safety Month, reminding us to focus on safety efforts that help eliminate ladder-related injuries and fatalities – common citations on OSHA's annual list of top 10 violations. It's especially important considering falls – including falls from ladders – are the second most deadly cause of workplace death.
Check out these resources to encourage ladder safety throughout the workplace:
To learn more about ladder safety and National Ladder Safety Month, visit www.laddersafetymonth.com.
Share this resource:
---
URL coppied to clipboard.

Or send it directly to someone via our email form:
---