Fire Protection and Prevention
Fire Protection and Prevention
The practice of fire safety and prevention spans all industries with varying degrees of practice. Whether it be general knowledge of fire extinguisher use and safety (ENG or ESP) or learning from fire-related loss lessons, ensure your team is up to par on all things fire safety and awareness.
FIRE EXTINGUISHER SAFETY POSTER> (ENG | ESP)
Clean Truck Check – Heavy-Duty Inspection and Maintenance (HD I/M) Program
California Senate Bill 210 (Leyva; Chapter 298, Statutes of 2019) directed the California Air Resources Board (CARB) to develop and implement a comprehensive heavy-duty vehicle inspection and maintenance (HD I/M) program that ensures vehicle emissions control systems are properly functioning when traveling on California's roadways. This program will include periodic vehicle testing requirements, additional emission monitoring techniques and expanded enforcement strategies. 
Ways to Prepare for Upcoming Clean Truck Check Requirements
Verify which vehicles in your fleet are subject to the Clean Truck Check program

Prepare to report affected vehicles and pay the annual $30 compliance fee to CARB when the reporting database is available

Prepare for compliance testing

Sign up for email notifications

and select 'Clean Truck Check (Heavy Duty Vehicle Inspection and Maintenance)' to receive updates about program updates
The Clean Truck Check Program does not apply to:
Zero-emission trucks

Military tactical vehicles

Authorized emergency vehicles

Motorhomes registered outside of California

Vehicles operating under an experimental permit

Historical vehicles

Gasoline vehicles
Please visit the California Air Resources Boards' website or contact your Loss Control consultant for additional information.
Chameleon Beverage Company Awarded Workplace Safety Award by CompWest
Each year, a select few policyholders from our 12,000+ client base are nominated for our Workplace Safety Award. To be nominated, a policyholder and their CompWest Loss Control consultant partnered in providing safety services, reducing loss trends and making an impact on their x-mod.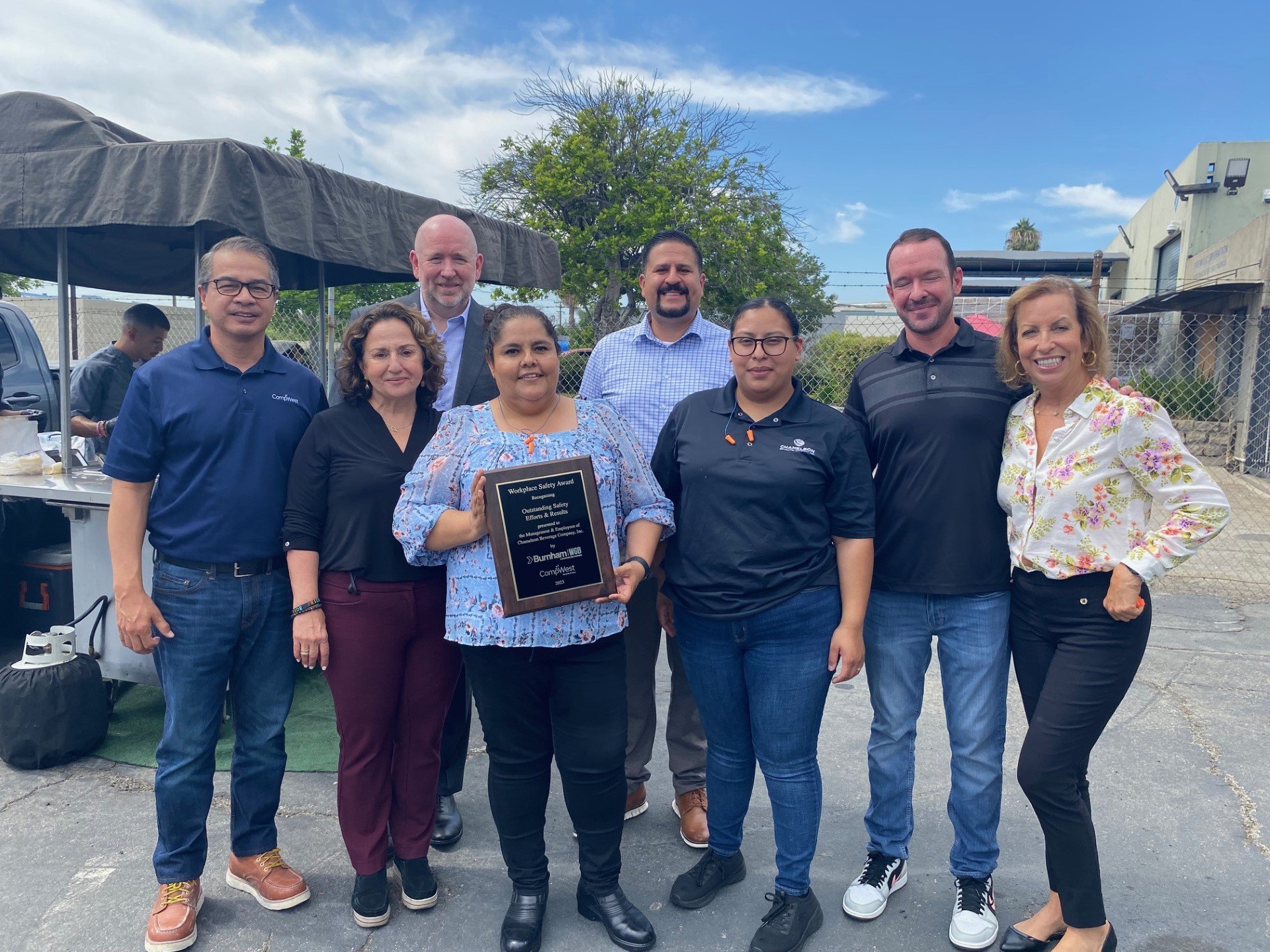 Chameleon Beverage Company was awarded an onsite, company-wide catered
 lunch as well as a plaque during an award ceremony with representatives fr
om CompWest.
Curious how you can get your company nominated?
Contact your Loss Control consultant to discuss your current loss control efforts and potential improvements.
Register: Building a Safety Foundation Course
Safety professionals, join us for a free, virtual training opportunity to learn the basics of creating and supporting an effective safety program for your organization.  
LEARN MORE >   |  REGISTER > 
Share this resource:
---
URL coppied to clipboard.

Or send it directly to someone via our email form:
---