News
Corless Promoted to AF Group Chief Executive Officer
Lisa Corless has been promoted to president and Chief Executive Officer of AF Group, a subsidiary of Blue Cross Blue Shield of Michigan.
"AF Group's continued success is a testament to Lisa's outstanding operational expertise and visionary leadership," said Daniel J. Loepp, president and Chief Executive Officer, BCBSM. "Her proven industry knowledge and extensive experience will help AF Group further expand its reach and create value for its customers."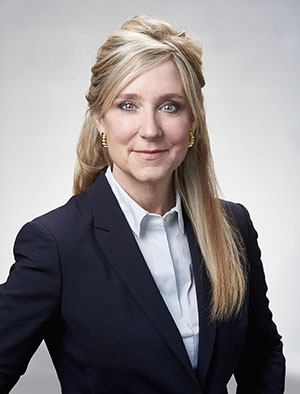 As president of AF Group since 2016, Corless assumes CEO duties from Elizabeth Haar, who is now BCBSM executive vice president and president of Emerging Markets. The promotion is an expansion of duties for Corless, who will maintain responsibility for the day-to-day operations of AF Group.
"AF Group and Lisa continue to be an integral part of the Emerging Markets team," said Haar. "This announcement recognizes AF Group's consistent excellence and the confidence I have in Lisa's ability to guide the company to new and exciting opportunities. With a clear passion for her team and a strong vision for AF Group, I am confident she will further lead and inspire the organization as president and CEO."
Corless joined AF Group in 2013 as a member of the executive team, serving as senior vice president, chief administration officer and chief of staff. As president, she has expanded the company's offerings into the commercial auto segment with the launch of Fundamental Underwriters earlier this year.
Corless' impact and influence in insurance has earned the respect of her peers along with a number of significant, professional honors including the Woman of Influence award from the Austin Business Journal for her efforts in both business and philanthropy, and the 2017 Women to Watch award from Business Insurance.
Recognized for her volunteer and philanthropic work, Corless is a passionate supporter of national and local charitable causes. She currently serves on the board for the Sparrow Foundation of Lansing and is a strong supporter of the Mid-Michigan chapter of the American Red Cross.
Corless holds an executive Master of Business Administration from the University of Texas at Austin – The Red McCombs School of Business. Additionally, she is a member of C200, a global organization focused on promoting the advancement of women in business. She is a board member of the National Council on Compensation Insurance and is on the Board of Directors for the American Insurance Association, recently serving as co-host of their 2018 Women in Insurance event in Boston.
Recent Articles
October 23, 2023
October 17, 2023