CompWest Quarterly – February 2020
Greetings from Steve Cooper, CompWest President
Get to know Steve Cooper, president of AF Group's Workers' Compensation Division, which includes Accident Fund, CompWest, United Heartland and Third Coast Underwriters.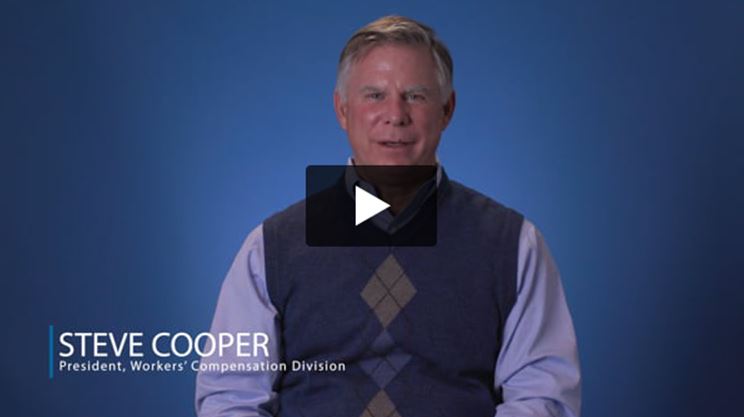 A Farewell from Al
After nearly 14 years of dedicated service, Al Gileczek will retire on Feb. 1. View Al's farewell message as outgoing Accident Fund and CompWest president. Watch Video>
AF Group / Johns Hopkins Research on COVID-19 Identifies Industries Most Affected by Workers' Compensation Claims
Learn more about the study, which was lead-authored by Dan Hunt, D.O., corporate medical director at AF Group, and Edward Bernacki M.D., MPH, emeritus professor of Medicine, Johns Hopkins University School of Medicine.
Read More>
AF Group Donates $150,000 in Additional COVID-19 Relief
AF Group has announced a contribution of $150,000 to three nonprofit organizations, continuing its assistance to charities in communities nationwide in response to the COVID-19 pandemic. Read More>
OSHA 300 Recordkeeping Summary
Employers in California that have establishments meeting one of the requirements below are required to submit Form 300A data annually for those establishments electronically:
All establishments with 250 or more employees, unless specifically exempted by section 14300.2 of title 8 of the California Code of Regulations.
Establishments with 20 to 249 employees in the specific industries listed in Appendix H of Cal/OSHA's related regulations.
The collection for electronically reporting your OSHA Form 300A data for the calendar year 2020 began on January 2 and the deadline is March 2.
For more information, including how to submit electronically, please click here.
Find New Safety Videos
View the latest videos in our 'Safety Shorts' series on the topics of job hazard analysis, particulate respirators and more. View Videos>
Quick Links