Know These Critical Elements of Workplace Violence Prevention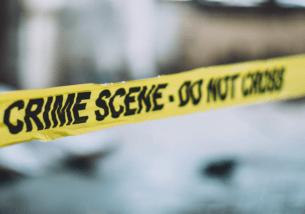 May 30, 2019
Workplace violence is any act or threat of violence toward workers, including verbal abuse, harassment, intimidation, physical assaults and even homicide. It's a mounting concern in many industries and should be addressed with a written violence prevention plan or within an established injury and illness prevention program.
Key components of a violence prevention plan
Workplace security and violence prevention takes commitment from management, proper communication and training, and a culture of compliance and correction. Below are just a few components of a successful violence prevention program. Visit our Loss Control Toolbox to download a complete sample program.
Compliance – a workplace prevention plan should evaluate, recognize and discipline workers based on their compliance with workplace security measures.
Communication – a secure workplace must have open, two-way communication between workers and management. Systems should be in place to ensure all workers receive safety and security information – and can easily inform management about security hazards or threats of violence.
Hazard assessment/correction – hazard assessments should be performed on a regular schedule for each type of violence (type I, type II, etc.) and any identified hazards should be corrected, based on severity, in a timely manner.
Training and instruction – all employees – both management and workers – should be trained on general and job-specific workplace security practices. Training should be provided when a workplace security program is first established and periodically thereafter, as well as to new employees or employees given new job assignments.
Contact your CompWest loss control consultant for more information about workplace violence prevention programs, or check out these helpful resources:
Share this resource:
---
URL coppied to clipboard.

Or send it directly to someone via our email form:
---