Vienna and Prague Incentive Trip May 6–12, 2023
Get ready for two one-of-a-kind destinations wrapped into one unforgettable program. Our trip to Vienna and Prague promises the charm of old-world Europe with the charisma and culture of two distinct cities.
Vienna, Austria
Vienna is a charming, storied and stylish city, marked by regal palaces and parks set along the backdrop of the blue Danube River. The city's winding blocks and gorgeous architecture invite guests to wander through cobblestone streets brimming with food, shopping and other cultural experiences.
The Viennese celebrate the concept of Gemütlichkeit (which translates to "relaxation"), and their café culture is one of the best in the world.
Vienna's rich history of composers, artists and authors has steeped the city in their influence.
More than half of the city's surface is covered by forests, grassland, parks and gardens.
Vienna has a vibrant viniculture and unique local cuisine, making it a foodie paradise.
The Majestic Imperator Luxury Train
The most captivating facet of the trip may very well be the transfer from Vienna to Prague. The adventure begins in Vienna as we board The Majestic Imperator Luxury Train, which was built in 1891 for the Habsburg Emperor Franz Joseph I and his wife, Empress Elisabeth. After diminishing over time and eventually being destroyed in battle, the train was rebuilt using the original plans. We will spend the day traveling the countryside in extravagance, relaxing as scenery rolls by, sharing conversation and savoring a delectable lunch prepared by the culinary team on board.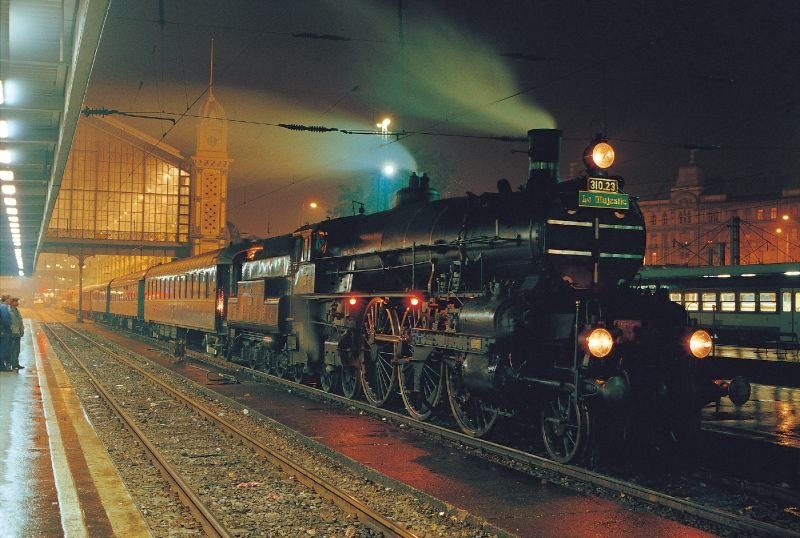 Prague, Czech Republic
Known as the City of a Thousand Spires, Prague offers one of Europe's most captivating skylines. Its four linked historical towns – Old Town, New Town, Castle Town and Lesser Town – showcase centuries of well-preserved history and culture.
Prague's castle complex is the largest in the world.
Music is woven into Prague's soul; there are live performances every day throughout the city.
Zofin Palace was once the center of Prague's political and social world – and you can almost hear the echoes of Smetana, Wagner and Tchaikovsky – all of whom performed here at the height of their careers.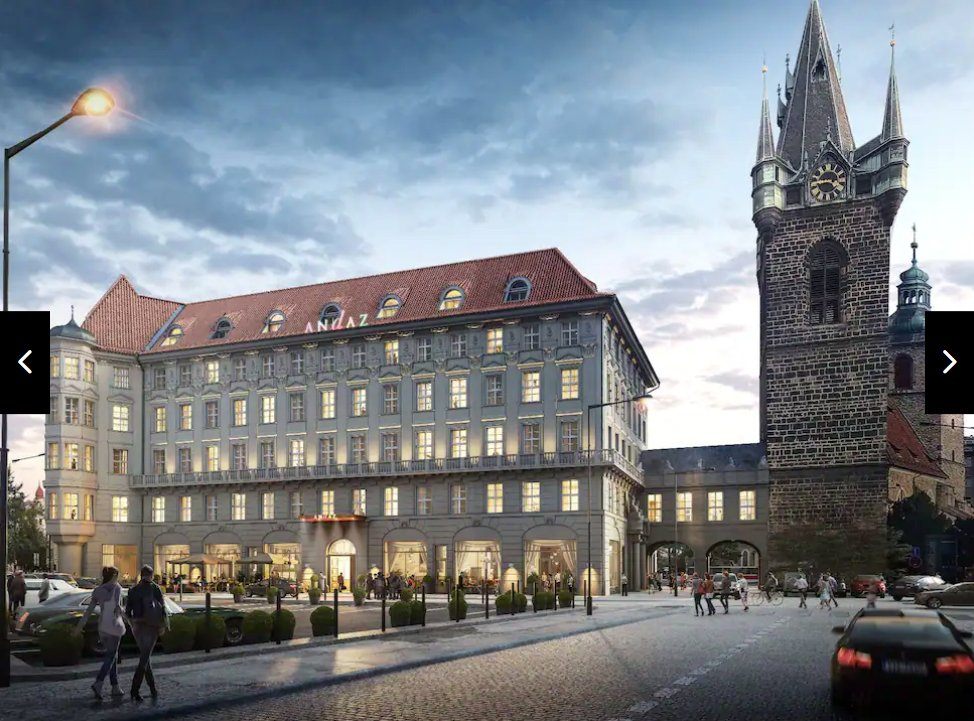 Resorts
The Ritz-Carlton, Vienna
Standing in the heart of Vienna on the iconic Ring Boulevard, the Ritz-Carlton, Vienna is a casual and luxurious twenty-first century retreat. The accommodations are destination inspired, imaginative and built around legendary service.
Andaz Prague
The hotel is a luxury lifestyle hotel located on Senovážné Square, in the heart of the historical center of Prague. The hotel encompasses the iconic Sugar Palace and takes inspiration from the rich local culture to provide everyone with an unforgettable stay. Andaz Prague is situated close to Wenceslas Square, the Old Town Square, and the historic Municipal house (Obecní Dum), offering some of the most beautiful historical sites in Europe within short walking distance. The local architecture is unparalleled and spans many eras, leaving the group in awe of the breathtaking views.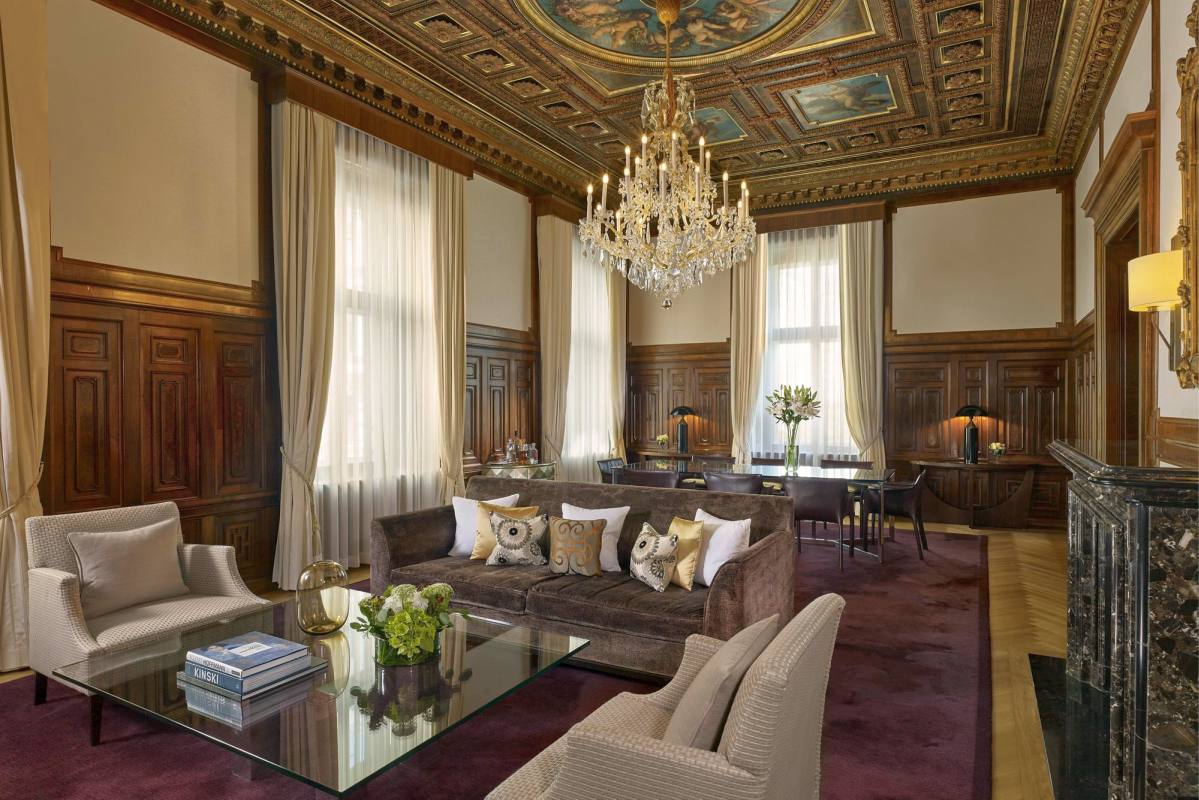 Qualifications
President's Club
Written premium (excl. AOR premium): $2M
Premium retention: 82%
5-yr. cumulative loss ratio: 50%
Positive year-over-year growth
Growth
Premium growth (excl. AOR premium): $250K
Premium retention: 82%
Annual loss ratio: 50%
**Agencies must have a minimum written premium of $500k to qualify for the incentive trip.
First Year
Premium growth (excl. AOR premium): $300K
Annual loss ratio: 35%
Rules
For premium to qualify, it must be new to Accident Fund or CompWest. Voluntary premium written between Jan. 1, 2022, and Dec. 31, 2022, will qualify for this incentive package. One agent and guest from each participating agency can qualify for the trip. Eligible participants are agency principals, managers or producers with significant involvement in Accident Fund or CompWest business. Children (18 years and younger) may accompany parents at qualifier's expense if the trip venue permits. No substitute arrangements or cash payments will be made in lieu of the contest. Accident Fund and CompWest reserve the right to disqualify any agency that is not up to date on payments or that has breached other contractual requirements of their Agency Agreement. In addition, agencies that are currently on probation are ineligible. The value of this trip is subject to IRS tax regulations. Agents will receive a 1099 or a statement of value for their trip(s). All rules, 2022 written premium, 2022 over 2021 increases, premium retention and cumulative or YTD loss ratios are determined by Accident Fund Insurance Company of America and CompWest Insurance Company (hereafter referred to as the Company). The Company will base all production numbers from information contained in "Report Center." The rules and conditions set forth in this brochure convey the Company's general intent. Should any circumstances arise bringing about inequities for winners and/or the Company, the Company reserves the right to modify rules for any individual or the traveling group. Should any unforeseen circumstances arise, to indicate that modification or termination appears advisable, the Company reserves such right, but will substitute other destinations or arrangements of approximately equal value. These incentive trips are only available to Premier and Select agencies contracted prior to Oct. 1 of the program year. The trip must be utilized by a principal, manager or producer who is a member of the agency, with significant involvement in the production of Accident Fund or CompWest business.