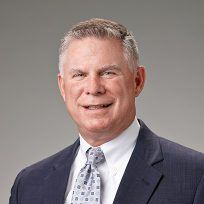 Stephan Cooper
President, Workers' Compensation Division
Steve is president of AF Group's Workers' Compensation Division and has more than 30 years of property-casualty experience. Prior to his appointment to this role, he served as president of United Heartland and Third Coast Underwriters, and previously as vice president of Claim Operations & TPA for Accident Fund. He's also held senior leadership roles at Specialty Underwriters Alliance, General Electric Insurance Solutions, Metropolitan Life Insurance Company and Travelers Insurance Company. 
He is a former board member of St. Anne's, LindenGrove, La Casa de Esperanza Foundation, Waukesha Business Alliance and Ele's Place. Steve is very active in his local community. 
Steve served in the United States Navy and holds a Bachelor of Science in Political Science from Central Michigan University and a Master of Business Administration from Indiana Wesleyan University.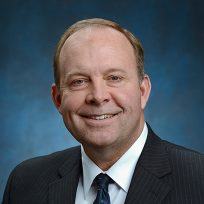 Rick Hobbs, CPCU, AIC, AIM
Senior Vice President of Claims
As senior vice president of Claims, Rick is responsible for creating, implementing and monitoring the strategic direction of the Claims department, while executing operational plans for continual improvement.
In 1986 Rick began his career in commercial casualty insurance with a focus on claims, underwriting and loss control. Prior to joining United Heartland in 2012, he held various leadership roles with Wausau Insurance and Liberty Mutual Insurance.
Rick earned his bachelor's degree in business administration with a major in management from the University of Wisconsin-La Crosse. He's also earned the following professional insurance designations: Charter Property Casualty Underwriter (CPCU), Associate in Claims (AIC) and Associate in Management (AIM).
Rick was born and raised in southeast Wisconsin and is a long-time fan of the Milwaukee Brewers, Green Bay Packers and Wisconsin Badgers.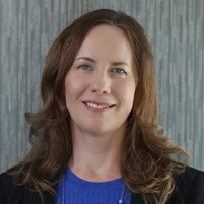 Michelle McLane
Senior Vice President, Business Development
With a strong background in underwriting, broker relations and territory management, Michelle joined the team in 2021 from M3 Insurance, a valued AF Group agency partner, where she most recently served as executive vice president of Sales. Prior to this, Michelle spent more than 16 years with Liberty Mutual Insurance in a variety of senior leadership roles.
In her current role, Michelle is able to apply her proven insights on customer experience and knowledge of the industry in her leadership of Business Development and Underwriting, which serve agents and their customers nationwide. Michelle's experience, grounded in building collaborative teams and achieving positive customer outcomes, also plays a critical role as we continue to strengthen and grow our workers' compensation brands.
Michelle holds a Bachelor of Arts in Political Science from Arizona State University, where she was a member of the Political Science Honor Society. Additionally, she holds the Senior Claims Law Associate (SCLA) designation. Outside of work, Michelle is active in her community, volunteering time to the Stars & Stripes Honor Flight for veterans.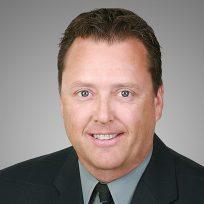 Scott Babcock
Vice President of Customer Operations and Corporate Loss Control
Scott has more than 25 years of experience working with complex national accounts and specialty companies. He has a diverse insurance background, comprised of his roles as senior vice president of a regional specialty operation, senior loss control manager and risk manager. He has also served as a vice president account executive, where he directly managed multiple Fortune 500 insurance programs in multiple lines and for international accounts. His extensive background in customer experience and his knowledge of many industries enables him to serve customers with effective account management processes and loss mitigation consultations. Scott also provides enterprise oversight of Loss Control processes to ensure consistency across all brands and is responsible for enterprise adherence to individual state policy and procedures and for quality control and continuous process improvement.
Scott is a graduate of Southern Illinois University and has completed numerous continuing education courses in risk management and insurance.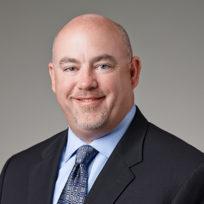 Gene Simpson, CPCU, CIC
Vice President of Underwriting and Marketing
As CompWest's vice president of Underwriting and Marketing, Gene Simpson is responsible for underwriting, policy services, marketing and distribution. His accountabilities include managing and directing the execution of all sales plans and production initiatives, in addition to establishing strategies to expand into new products, markets and geographies.
Prior to joining CompWest, Simpson served as vice president of Workers' Compensation – Product Management; vice president of General Liability; and spent 11 years in a variety of capacities for three other insurance companies. He has held roles in both field and corporate environments, bringing a balanced perspective to managing growth and profitability through multiple distribution channels.
Simpson graduated from Western Washington University with a Bachelor of Science in applied mathematics, and holds both the Chartered Property Casualty Underwriter (CPCU) and Certified Insurance Counselor (CIC) designations.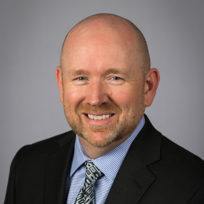 David A. McGowan, WCCP, CAWC
Managing Director, Claims and Disability Management
David McGowan has more than 25 years of experience in the insurance industry, where he has worked in a variety of claims leadership positions for large national carriers and a self-insured organization. He began his career at CompWest in 2009, serving as claims manager and later claims director.
McGowan holds a bachelor's degree from the University of California at Irvine. He has earned his Certified Authority in Workers' Compensation (CAWC) designation, as well as the Workers' Compensation Claims Administrator (WCCA), Workers' Compensation Claims Professional, (WCCP) and the California Self-Insurance Administrator designations. He previously served on the Board of Directors for the California Workers' Compensation Institute (CWCI).