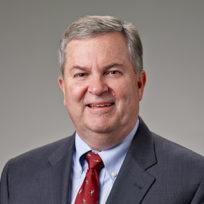 Al Gileczek, CPCU, ARM
President, Accident Fund and CompWest
Al Gileczek is president of Accident Fund Insurance Company of America and CompWest Insurance.
He began his Accident Fund tenure in 2007, holding various positions in Business Development and Regional Operations. He spent the early years of his career in commercial and personal lines underwriting, marketing and business development and served in executive roles at Citizens/Hanover Insurance.
Al earned a bachelor's degree in General Studies from the University of Michigan and holds the Chartered Property Casualty Underwriter (CPCU) and Associate in Risk Management (ARM) designations.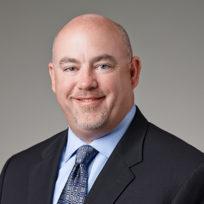 Gene Simpson, CPCU, CIC
Vice President of Underwriting and Marketing
As CompWest's vice president of Underwriting and Marketing, Gene Simpson is responsible for underwriting, policy services, marketing and distribution. His accountabilities include managing and directing the execution of all sales plans and production initiatives, in addition to establishing strategies to expand into new products, markets and geographies.
Prior to joining CompWest, Simpson served as vice president of Workers' Compensation – Product Management; vice president of General Liability; and spent 11 years in a variety of capacities for three other insurance companies. He has held roles in both field and corporate environments, bringing a balanced perspective to managing growth and profitability through multiple distribution channels.
Simpson graduated from Western Washington University with a Bachelor of Science in applied mathematics, and holds both the Chartered Property Casualty Underwriter (CPCU) and Certified Insurance Counselor (CIC) designations.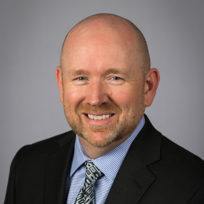 David A. McGowan, WCCP, CAWC
Managing Director, Claims and Disability Management
David McGowan has more than 25 years of experience in the insurance industry, where he has worked in a variety of claims leadership positions for large national carriers and a self-insured organization. He began his career at CompWest in 2009, serving as claims manager and later claims director.
McGowan holds a bachelor's degree from the University of California at Irvine. He has earned his Certified Authority in Workers' Compensation (CAWC) designation, as well as the Workers' Compensation Claims Administrator (WCCA), Workers' Compensation Claims Professional, (WCCP) and the California Self-Insurance Administrator designations. He currently serves on the Board of Directors for the California Workers' Compensation Institute (CWCI).